Flagship Store Antwerp //-
Welcome to our Flagship Store Antwerp
Looking for new glasses? Would you love to try our frames? Or maybe just say hello? We are here for you. Hope to see you soon!
Opening hours
Open from monday to saturday: 10.00h - 18.30h
Every first sunday of the month: 12.00h - 18.00h
Address
Flagship Store Antwerp
Meir 85, 2000 Antwerp
Book your appointment
Contact
Mail: storeantwerpen@odettelunettes.com
Tel: +323 746 06 36
Wanna know more about our Flagship Store Antwerp?
Where the magic happens
The Antwerp flagship store is located in the historically protected Osterriethhuis building. We chose to make a real statement with the property. 'Ouvre tes yeux' is that statement today. It is no coincidence that we launched this in 2020.
Why 'Ouvre Tes Yeux'
We live in a world that is constantly changing. A world full of pressure and need to adapt to new challenges. Some major foundations where our society is build upon, are getting questioned. Now more than ever. Like many young entrepreneurs, we feel that economic and other dynamics are more fluid, especially since 2020. In this bizarre, yet exciting new times, we want to send out a positive signal. 'Ouvre Tes Yeux' is an invitation to really open your eyes together with us. We call for a more sustainable life and we believe that supporting your local economy is one way to do support that eco-friendly lifestyle. We're really looking forward to what the future has in store for us and we would love to participate and help wherever we can.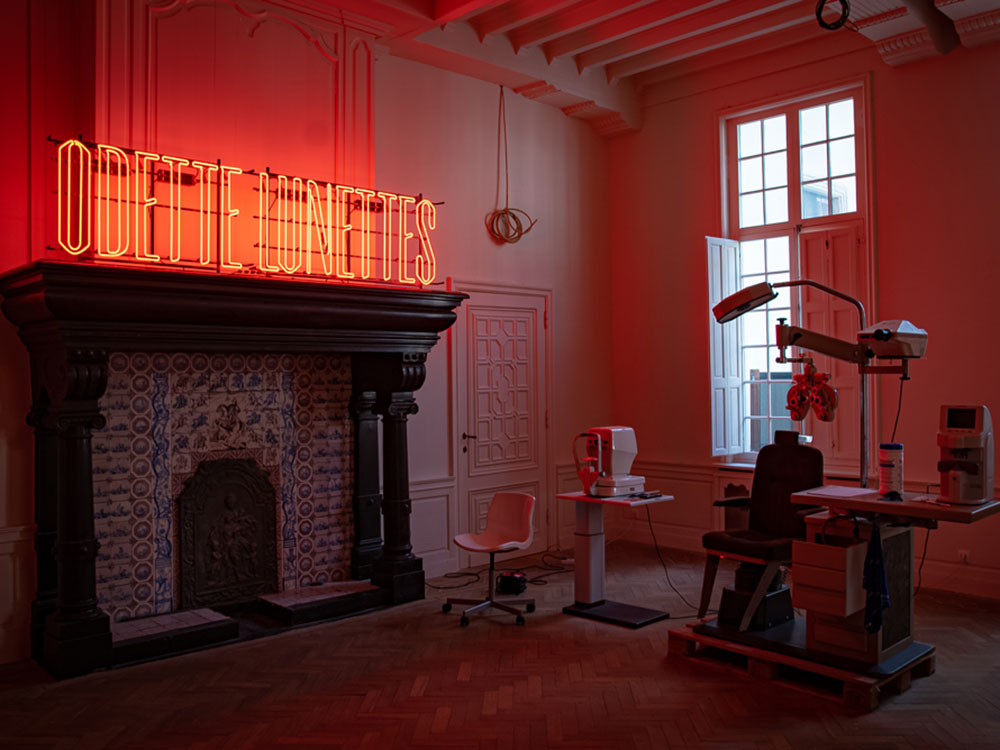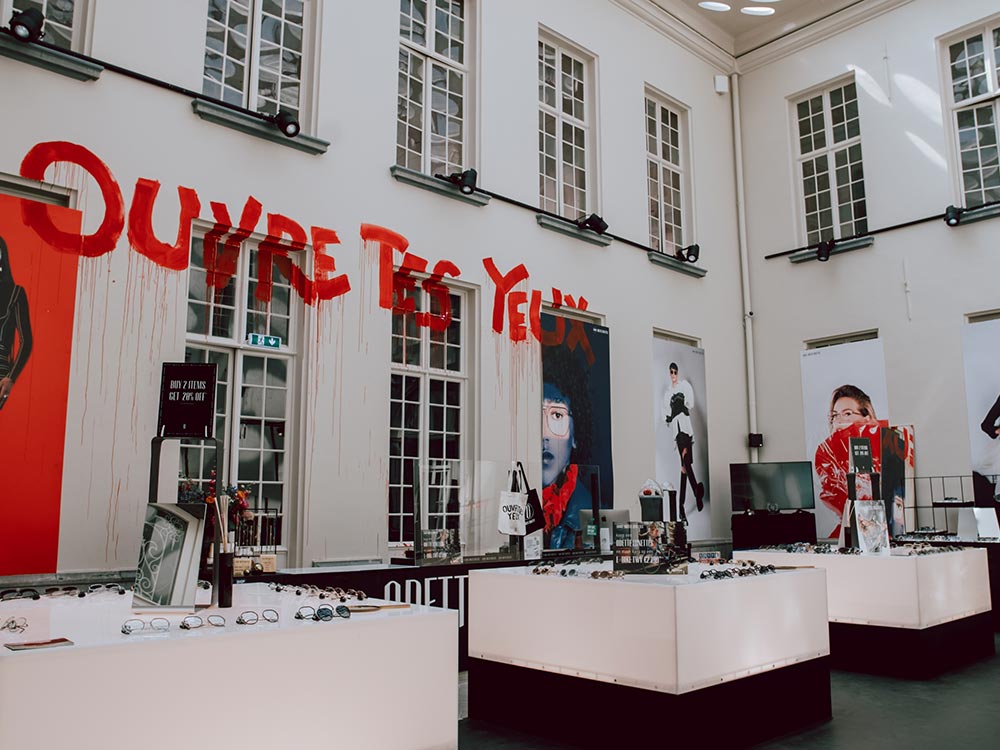 The concept brought to life
One day, we mysteriously shared a video on our socials where it looked like someone broke into our Flagship Store and vandalized the walls with a daring red color. 'Ouvre Tes Yeux' got it's permanent place in our Flagship Store and the idea was beautifully executed by Charlotte De Cock. She is an Antwerp based artist, who has already conquered the world with her extraordinary work. We really believe in the message of 'Ouvre Tes Yeux'. No better place to display our believes, than in our Flagship Store. Our signature hoodies and t-shirts also carry this important message. Accept the invitation and join our cause! It's time to 'Ouvre Tes Yeux'.