Flagship Store Knokke //-
Welcome to our Flagship Store Knokke
Looking for new glasses? Would you love to try
our frames? Or maybe just say hello?
We are here for you. Hope to see you soon!
Opening hours
Open from Monday to Sunday: 10.00h - 18:00h
Closed on Tuesdays, Wednesdays & Thursdays
Address
Flagship Store Knokke
Elizabetlaan 9-13, 8300 Knokke
Book your appointment
Contact
Mail: Storeknokke@odettelunettes.com
Tel: +3250376844
Wanna know more about our Seasonal Store Knokke?
Come Sea Us
Knokke is the place to be. So our Sea'sonal store - Elizabethlaan 11-13 - is a must visit when you are planning a trip to Knokke. We want to create a delight to the eye with our store in every way.
Look & Feel
'Edginess' and 'fashion' were the keywords while we were designing the concept. We had a clear vision for the store and hopefully you'll experience it from the first look.
Sexy spaceship // Glammy rock and roll // Edgy mirror palace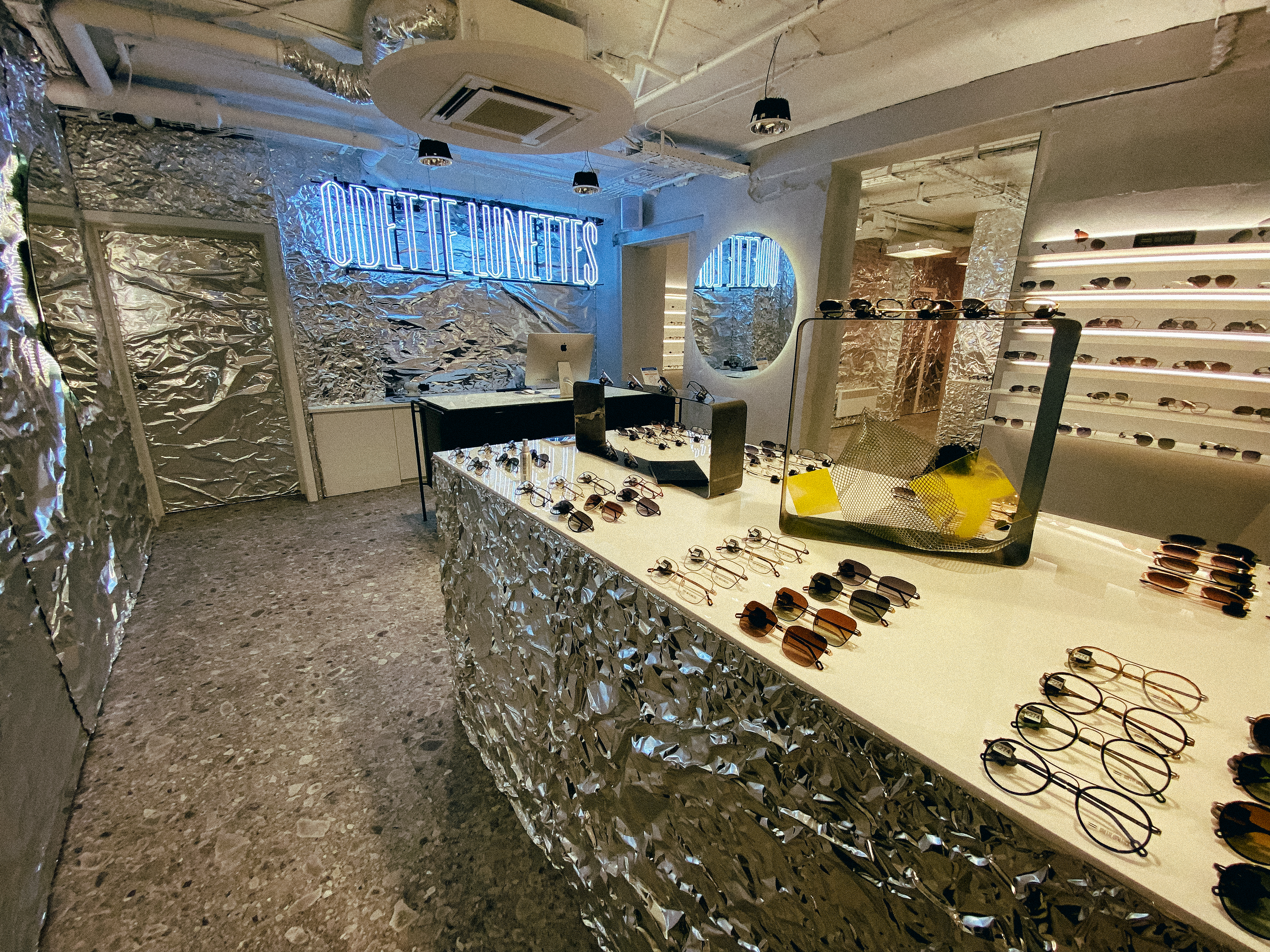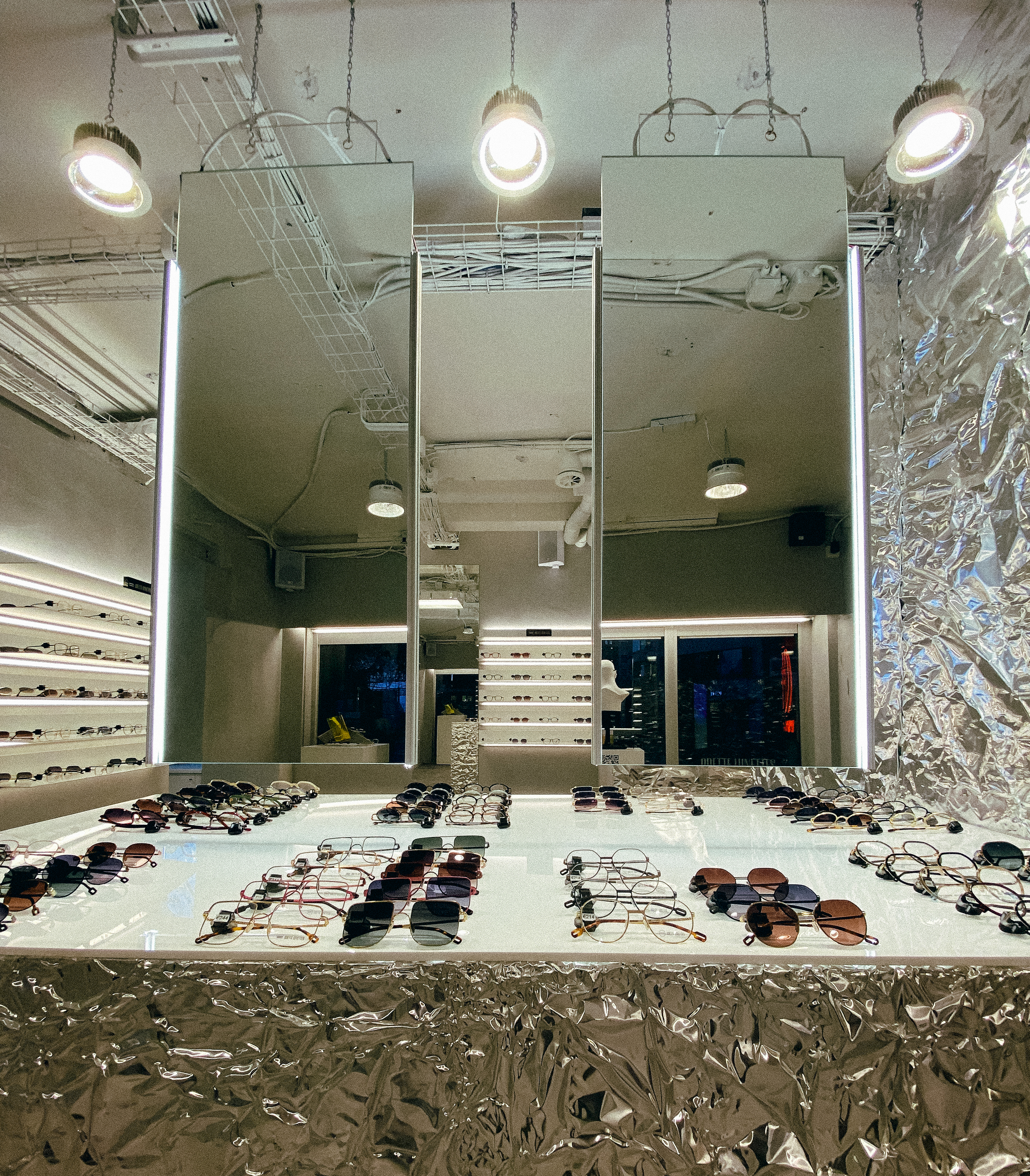 Spacey
Our Sea'sonal store Knokke brings a rudimentary, spacey vibe.
Like stepping into a spaceship. Are you ready for the Odette
experience? Here you can admire the extraordinary world of our
Odette Lunettes frames.
Place m'as-tu vu
In Knokke it's all about seeing and being seen. That summer
setting includes: Voyeur sunglasses. That is why we are launching
a limited edition 'Knokke Le Zoute'-frame. The sun & sunglasses
are a match made in heaven. Go tsjing with an exclusive Odette
Lunettes frame at the 'Place m'as-tu vu' closeby our store. The
'Knokke Le Zoute'-frame is inspired by that square: a place where
you cannot be seen without some sexy sunglasses.