What
---
Are you a sports lover who likes to exercise with suitable equipment? Then you probably know it can be hard to find sports glasses that also match your personality. Lucky for you, Odette Lunettes has accepted that challenge. Together with 2005 UCI Road World Championship Winner Tom Boonen, we've designed glasses that are perfect for active sports and are fashionable enough to express yourself. We acknowledge that outdoor activities are playing a more crucial role in our lives. Therefore Odette Lunettes wants to optimize your sports experience while still being stylish.
Frames
---
Why
---
Sustainable and socially responsible business practices are important pillars at Odette Lunettes. Therefore we are investing in SUSTAINABLE PRODUCTION. The Odette Lunettes X Tom Boonen glasses are fully produced in Belgium via 3D PRINTING. We use PA11, a material made from CASTOR BEANS, which are grown in India. These castor beans provide an income for over 700,000 FARMS.
How
---
1. Comfort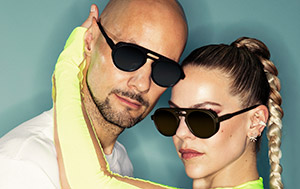 The length, curve and thickness of the temples have been designed to ensure the best support and comfort, even while wearing a helmet. We've added non-slip silicone nose pads to guarantee optimal grip, even under your most perspiring aspirations. If you want absolute certainty while riding the most challenging cobblestone classics, you can even add a cord that loops through our signature Odette Lunettes opening at the end of the temples. The 3D material also makes them more flexible to cope with all the twists and turns of your most demanding training sessions. Not sure which size to get? The small/medium size is 13,7 cm wide and the medium/large size is 14,7 cm wide. Measure the distance inbetween the two temples of your head to discover which frame will be perfect for you.
2. Protection
The mirrored UV400 lenses provide greater protection than traditional sunglasses, since they will reflect a large part of the rays and unwanted glare. Not only did we add side shells to stop the lateral rays of the sun, we also designed them for optimized ventilation and airflow. This gives you the benefit of a curved, traditional sports frame but with a trendy twist so you do not go out of style.
3. Personalisation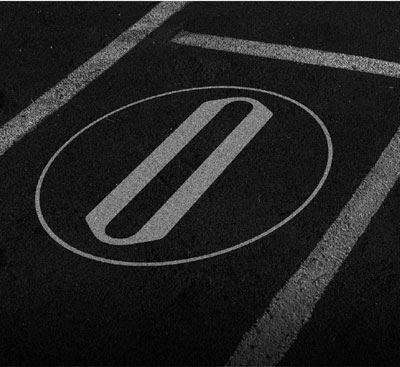 3D printing offers more possibilities than classic production methods. For example, we EMBOSSED the temples and tenons of the frame, to resemble the tires of a bicycle or car, Tom Boonen's two favorite sports. In addition, you have the possibility to produce tailor made products. So you can choose which size suits you
- S/M or M/L - the color - KHAKI with gold mirrored glasses, Blue with BLUE mirrored glasses, BLACK with silver mirrored glasses - of your Odette Lunettes X Tom Boonen glasses. We only produce the glasses after you ordered them. So NO OVERPRODUCTION.
4. Pricing
The frame is priced at 299 EUROS.
5. Innovation
With this collab, we are not only focusing on physical fashion. Odette Lunettes aspires to be a leader in VIRTUAL FASHION as well. That's why we are now taking our first steps into the metaverse and are introducing our very first NFT COLLECTION to the market. We are launching 3 DIGITAL ARTWORKS in which Tom Boonen and the beautiful cross-over glasses play a leading role. Our Odette Lunettes NFT's will become real COLLECTOR'S ITEMS with a financially interesting VALUE.
Participating opticians
---
PHILIPPE PEETERS | OPTIEK KARINE | DE BRILSTUDIO | MIMI's OPTIEK | GUY VAN DER BRUGGEN | ROTERMAN | PLAGHKI | OPTIEK ONGHENA | NICOLAS OPTIEK | FABRIK OPTIK | OPTHALMO | OPTIEK DIRK MARTENS | OPTIEK GIELISSEN | LORENS OPTIEK | BRILLIER | OPTIEK DE PUTTER | CHARLUNETTES | OPTIEK TRAP | OPTIEK IVO VAN TILBORG | DUJAVU | DM OPTIEK | OPTIEK WITHOFS BY AN-EYES | OPTIEK THYSSEN | OPTIEK SOMERS | OPTIEK CHRISTIAENS | OPTIEK HUIS | OPTIEK DELRUE | OPTIEK ANNYS | OPTIEK LAMBRECHTS | OPTIEK VAN DER AUWERAER | OPTIEK DE LEENER | KAREN BRIL | BRIL IMAGO | OPTIEK HOYDONCKX | OPTIEK VAN DE KEERE | OPTIEK PORTEMAN | DE BRILLENWINKEL | OPTIEK DE TEMMERMAN | OPTIEK FREIJA | OPTIEK HONS | OPTIEK JAN VAN BAEL | COMO OPTIC | OPTIEK ANNYS | OPTIEK SONCK | OPTIEK VERERFVEN | OPTIEK TRAP | OPTIEK KATRIEN | OPTIEK FRANK NUYTINCK | OPTIEK NEUJENS | BRILART TORHOUT | OPTIEK OOG & OOR
Partners
---